The Mane Studio Palm Desert
I have been a hairstylist for 22+ years.  I graduated from cosmetology school in 2000 from Champion School of Beauty in Palm Springs, California.
I have worked alongside some amazing salons in the Coachella Valley.
I proudly opened Candice's Hair Studio in 2011 and have decided to expand the studio into The Mane Studio as of 2021.
I feel that my variety of experience keeps me a step ahead with the latest techniques and trends to make sure you as a client FEEL confident in yourself. I want you to feel comfortable and relaxed and most of all safe when you come sit in my studio.
I love that I get to play with hair all day. My specialties are Balayage, Dimensional Color, and Brazilian Blowouts. What I absolutely love working with the most are Extensions, giving you the absolute best transformations.
But most of all, I specialize in the health of your hair! I have the wonderful products I use on your hair available for you to take home after your visit.
And when I'm not working behind the chair, I'm a softball mom and a new nana who loves diy-ing and crafts.
Can't wait to meet you!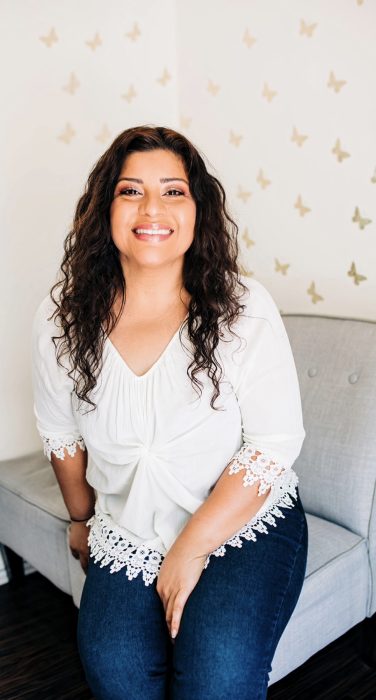 Brendy's motto is "No Body Left Behind". My passion and focus is on helping my clients achieve healthy holistic inner and outer beauty goals. As a mother of 5 children, my personal journey with body weight and health began after the birth of my twins. Utilizing both natural and non-invasive techniques, I was able to achieve my ideal body image goals.
I am Licensed in Body Contouring, Radio-Frequency, Ultrasound Cavitation, Sauna Detoxification Treatment, Brazilian Butt Lift (BBL), Wood Therapy and Non-Invasive Lipo Laser. I specialize in Selective Radio Frequency, Micro Current and Wood Therapy for non-invasive facial skin care.
At Luv Your Body Sculpting, I will be your personal cheerleader. Motivating you to achieve your body image and holistic goals. Making sure "No Body Left Behind."
Hello desert friends! My name is Yatziry, and I am so excited to share the journey of hair with YOU!

I have now been a hair stylist since 2010. I especially love color, highlighting and balayage and I practice on both women and men alike. My passion is fed when I see my clients' incredible transformations from start-to-finish.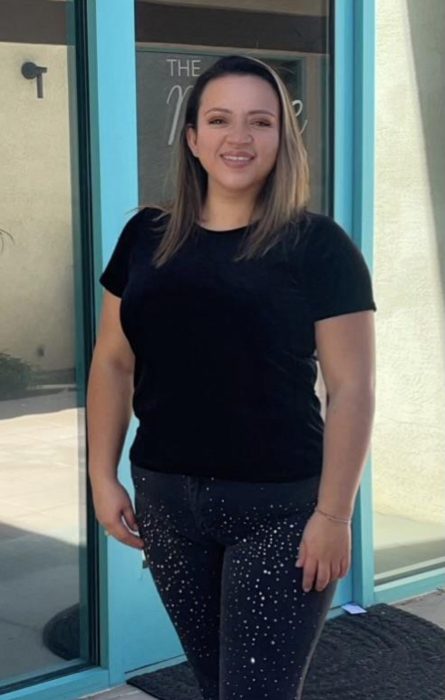 Makeup has always been something that amazed me as a kid, the way my mom would apply her eye liner with a brush with such artistry. I couldn't wait to be old enough to apply makeup on my own face!! So the moment I was able to, at the age of 15 I would sit by my window and just play with all the beautiful colors and create different looks.
By the age of 18 years old I was hired at MAC cosmetics and that was one of the best things that ever happened to me. I was able to learn not only makeup application but also product knowledge. I learned the ingredients that go into skin prep and makeup. I became knowledgeable about the active ingredients that will help an oily skin stay matte, and what helps a dry skin get that healthy glow. Also what blurs out fine lines and wrinkles and what products to stay away from to not emphasize the texture, fine lines and wrinkles on the skin. But of course I learned so many tips and tricks on applying makeup that I can't wait to share with you!! 
Now I have 10 years of experience under my belt but that doesn't stop me from learning and evolving as a makeup artist. I still keep up with the latest techniques and with the makeup products that are rising. I believe it's important to never stop learning. Not only for myself but to be able to teach you the best way possible. My favorite thing is when you look at yourself and say "wow! Is this me?" Yes!! This is you! And I can't wait to have you in my chair to make you feel special!
Brazilian BlowOut Products