Hey there, I'm Candice Alexander.
I have been a hairstylist for 20+ years.  I graduated from cosmetology school in 2000 from Champion School of Beauty in Palm Springs, California.
I have worked alongside some amazing salons in the Coachella Valley.
I proudly opened Candice's Hair Studio in 2011 and have decided to expand the studio into The Mane Studio as of 2021.
I feel that my variety of experience keeps me a step ahead with the latest techniques and trends to make sure you as a client FEEL confident in yourself. I want you to feel comfortable and relaxed and most of all safe when you come sit in my studio.
I love that I get to play with hair all day. My specialties are Balayage, Dimensional Color, and Brazilian Blowouts. What I absolutely love working with the most are Extensions, giving you the absolute best transformations.
But most of all, I specialize in the health of your hair! I have the wonderful products I use on your hair available for you to take home after your visit.
And when I'm not working behind the chair, I'm a softball mom and a new nana who loves diy-ing and crafts.
Can't wait to meet you!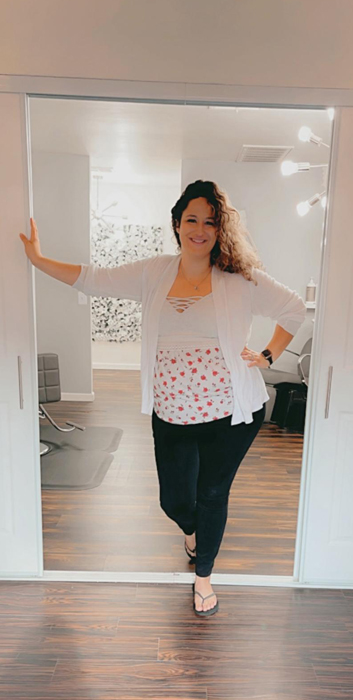 My name is Samantha Marshall,
I have had a strong beautiful passion for hair since 2012.
I have been a stylist since 2019. 
I have a passion for creating a piece of art and making you feel like the beautiful person you truly are.
I have a strong drive and love being the work I do. I am always open to work with different varieties and textures of hair. I love to take on a new task.
As a stylist, it's a goal of mine to take on new challenges that will help me grow in this industry that I feel chose me.
On a cast of many services, I love to focus on Braiding, Vivids, Textured Hair, and Lash Extensions.
I look forward to my journey ahead! And am very excited and look forward to meeting all you wonderful clients and to grow as the stylist I always dreamed of!
Brazilian BlowOut Products